Finca Esperanza: Guatemala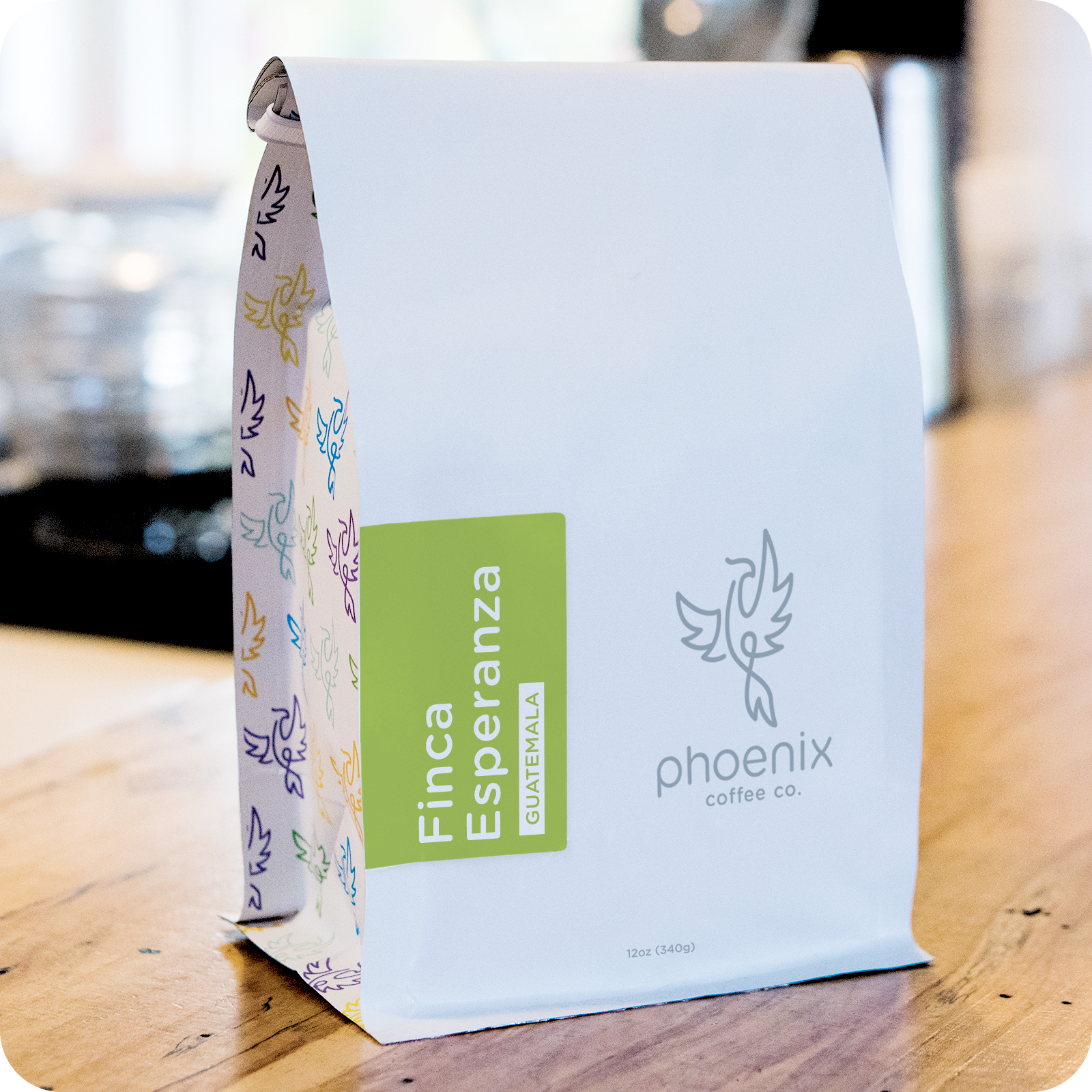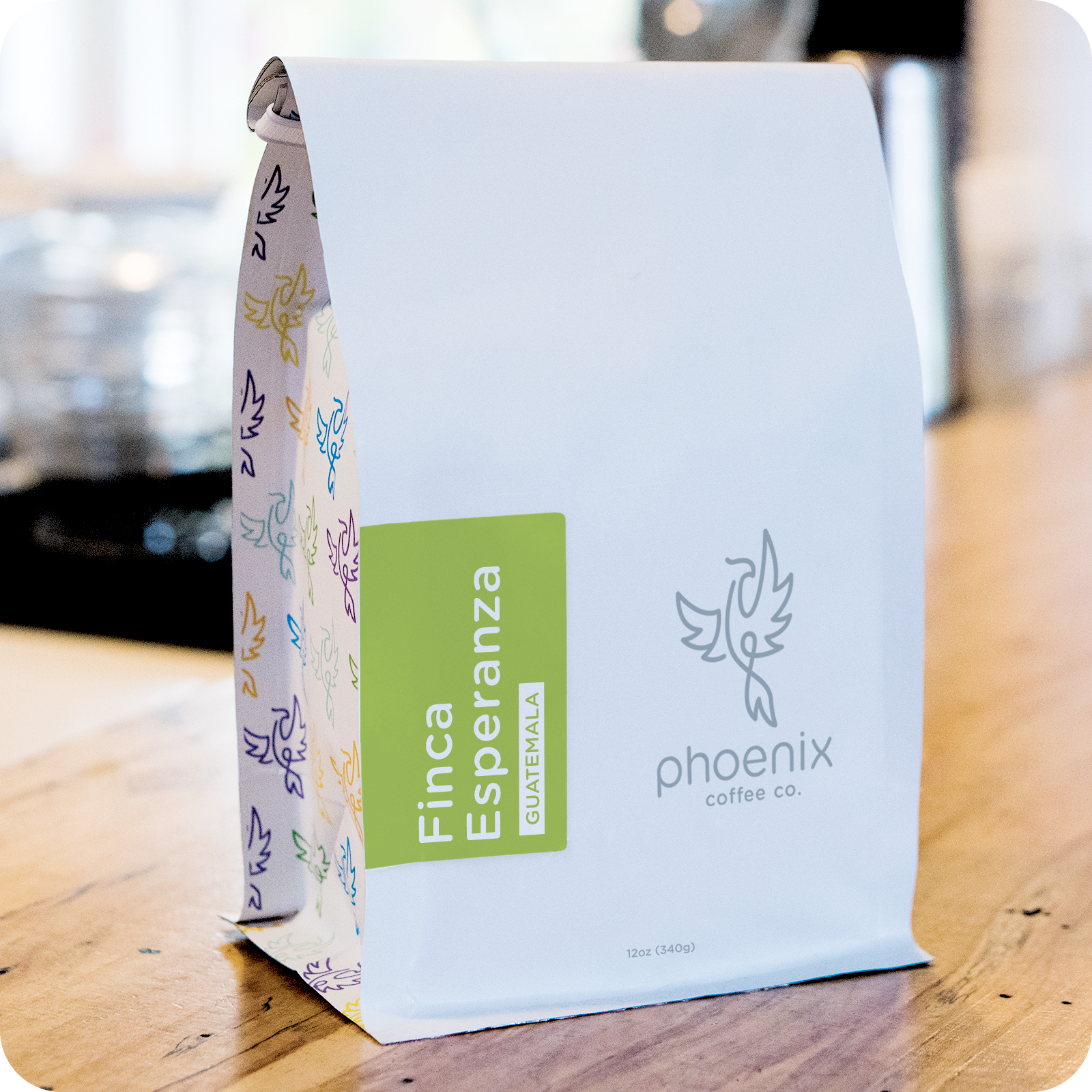 Finca Esperanza: Guatemala
This is our third year purchasing from Ana Vizcaino and Finca Esperanza, an all-organic, bird-friendly farm. Ana took an overly-fertilized and fumigated farm and converted it into a quality-driven organic operation. This coffee was processed exclusively for Phoenix Coffee.
Caturra coffee organically grown in Cerro Pecul at 1363 MASL; hand-picked and sorted for ripeness; rested in cherry for 12 hours; floated; pulped and floated; fermented under water in tile tanks using selected yeast for 36 hours; washed; dried over 2 weeks using low-heat mechanical drying simulating day and night.
What we taste: Tropical, orange, caramel
12 ounce valve bag
This is our second year purchasing from Ana Vizcaino and the first lot from Phoenix's plot on Finca Esperanza, an all-organic, Con Manos de Mujer, Smithsonian Bird Friendly and Organic certified farm. Ana's exploration into biodynamic and organic methods know no bounds—she's ramped up her production and use of compost and compost tea with inoculum from the rainforest she preserves on her land, powers her farm house using hydro electric power, and goes to great lengths to reduce plastic use on her farm. Because it's planted to protect bird migration, it's not uncommon to wake at her farm to the sight and sound of birds in the three layers of canopy (if you're lucky, you'll see a Quetzal, a sign of good fortune).

This coffee was processed exclusively for Phoenix using a process designed by our coffee director including the use of controlled fermentation by selected microbes (a specific strain of saccharomyces cerevisiae).

You may remember that last summer we roasted a coffee from Finca Esperanza; that was our first purchase of a multi-year partnership between Phoenix and Finca Esperanza. Ana inherited this fumigated, over-fertilized piece of land from her father and in the years since has completely replanted the farm and turned it into an all-organic specialty operation.

Our Coffee Director flew down to Guatemala twice during the harvest to spend time with Ana and her workers, working with them to improve the picking, sorting and processing of coffee.

This is the first coffee from a plot of land on the farm which Phoenix will be purchasing from for years to come — Ana also grows one of the coffees found in our Firebird espresso blend.

We're looking forward to continuing to grow our relationship with Ana in the years to come and will continue to provide training and other support as needed. This year, Phoenix paid for three girls—the daughters of pickers on her farm—to go to school. We're also raising money for the relief efforts in Guatemala following the eruption of Volcán de Fuego through Ana's charitable organization, PorGuate.